Advisory board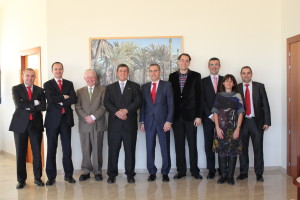 DIRECTOR:
C.A. Knox Lovell
Economist. Honorary Professor of the School of Economics at the University of Queensland (Australia) and Doctor Honoris Causa by the UMH since 2010.
CO-DIRECTOR:
Juan Aparicio Baeza
Researcher at the University Institute Operations Research Centre (ORC) of the UMH. Lecturer of the Department of Statistics, Mathematics and Computer Science, UMH.
MEMBER
José María García de los Ríos González
Santander Group.
MEMBER
Joaquín Manuel Molina Moreno
Santander Group.